Giorgia Meloni takes the oath as the first leader of the extreme right in Italy since World War II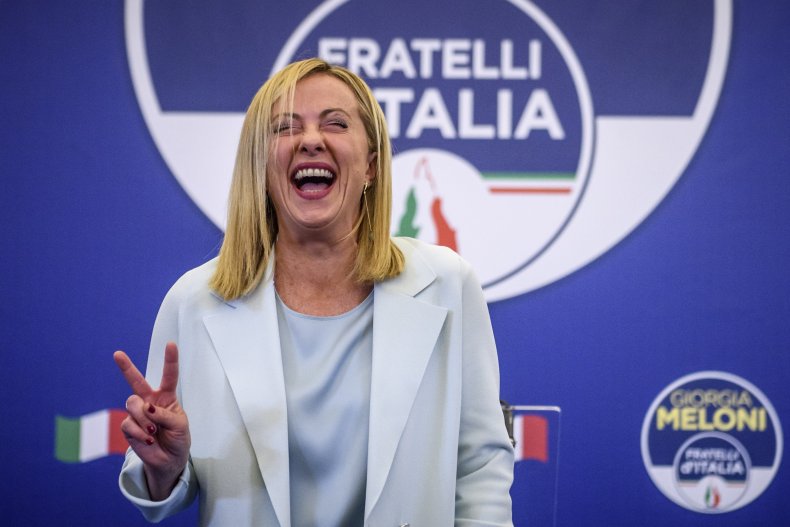 Giorgia Meloni praised the historic result as polls indicate a victory for her party's right-wing coalition in Sunday's elections in Italy.
The 45-year-old leader of the far-right party, Brothers of Italy, said on Facebook on Sunday night: "Today we made history."
Polls show that the right-wing coalition, which the Meloni bosses received 43 percent to 45 percent of the vote, is leaving the center-left and left-wing parties behind.
Meloni became Italy's first female prime minister and the first leader of the extreme right since World War II. We will know the full and final results later on Monday.
Meloni wrote that she would not betray the trust of those who voted for her. "We are ready to lift Italy back," she promised, repeating the slogan that had helped her campaign in recent months.
Meloni dedicated the expected victory to "all fighters, leaders, sympathizers and every single person who during these years contributed to our dream by giving his soul and heart in a spontaneous and selfless way."
She also thanked "those who, despite the hardships and hard times, remained in their place with faith and generosity." Addition: "But most of all [this victory] it is dedicated to those who believe and have always believed in us. "
This is a landmark story; this article will be updated.
#Giorgia #Meloni #takes #oath #leader #extreme #Italy #World #War

Source link