Screams of blood splatter. Siren. Moaning with husband. Crying for help from strangers. Explosions and the roar of flames.
All these "noises" have "stayed with me the most" from that fire in southern Utah, Whitney Copeland—whose family's trailer home was lit up in flames last year along with three of their four children—reported. Greeley Tribune.
She and her husband Kyle, a military veteran, had moved into a converted trailer bus with their four children after selling their home. they were Planning to travel full time on the bus this summer To make up for lost time after years of "military isolation, addiction recovery and medical trauma", as Noted on the Instagram profile of the family.
But these plans were unexpectedly derailed by a fire that broke out around 10 pm local time on December 27 last year.
Copeland said she and her husband were assembling the trailer before the bus was parked for the night, when their youngest daughter Emery (7) ran off the bus to say "the heater was making a strange noise."
Within seconds for the couple to reach the bus, the vehicle was already in flames, with their three children inside. "There was a propane leak that filled the bus with propane. The pilot light from our heater ignited the bus," she said.
Pushing Copeland aside, her husband climbed straight onto the burning bus to drop off their eldest daughter, Pepper (11) and youngest son, Crew (4). Their eldest son Kade (10) was in his top bunk and was able to crawl out the window before the bus exploded seconds after her husband's children were taken out.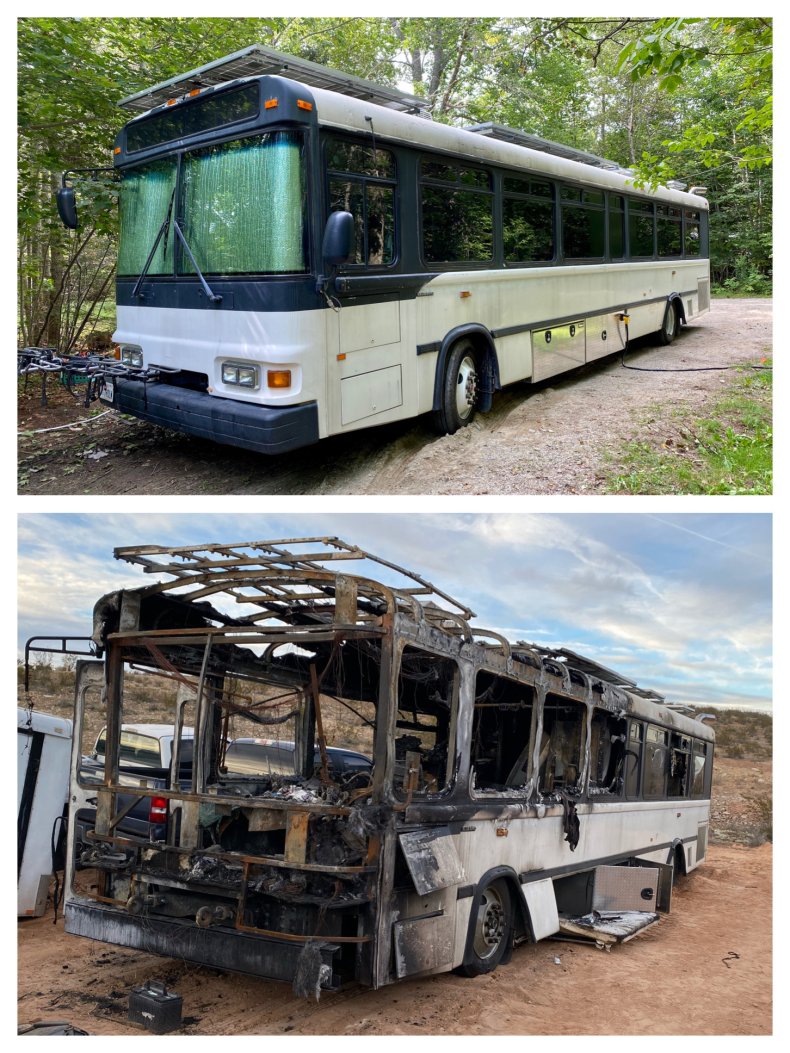 The mother had first-degree burns on her hands, which suffered the most injuries, burning 56 percent of her body, including second- and third-degree burns, from igniting the flames on Pepper.
Copeland said: "Pepper's stay in the hospital for more than five months was very difficult for the family and her mental health. Driving back and forth from hospital to home, sometimes splitting our families, made us feel very tired. was."
In early June, after 42 surgeries over 158 days, Pepper was discharged from the hospital and returned home "feeling better in a few weeks". her mother said on Instagram.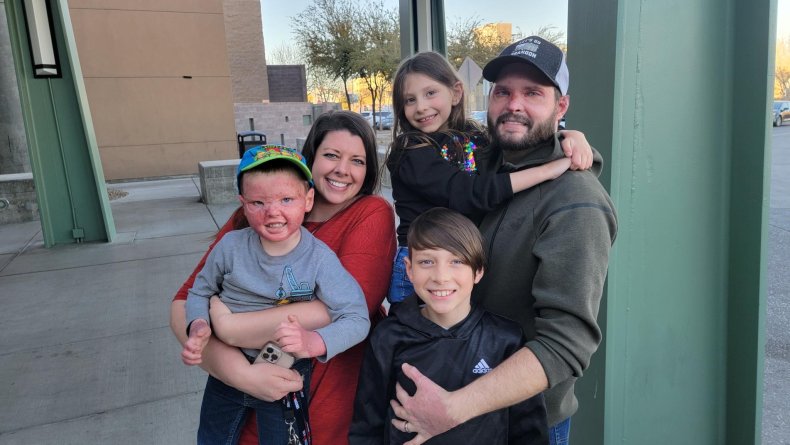 By the end of June, Copeland said Pepper was "working hard at physical therapy and occupational therapy," going to the burn unit three to four times a week "to make dressing changes."
He, like his father and brother Crew, will need to wear compression garments (which help with scarring as well as thickening and visual effects as well as itching) for two years.
The crew, who burned his arm, arm and face, has passed at least 12 surgeries And recovering in a house near the burn unit. Two middle children—Cade and Emery—survived the fire relatively untouched.
The burns on his father's neck and hands have completely healed and he is wearing compression garments on his hands. His eyes are still bothering him and he will need two to three more release surgeries, a type of reconstructive surgery, around his eyes.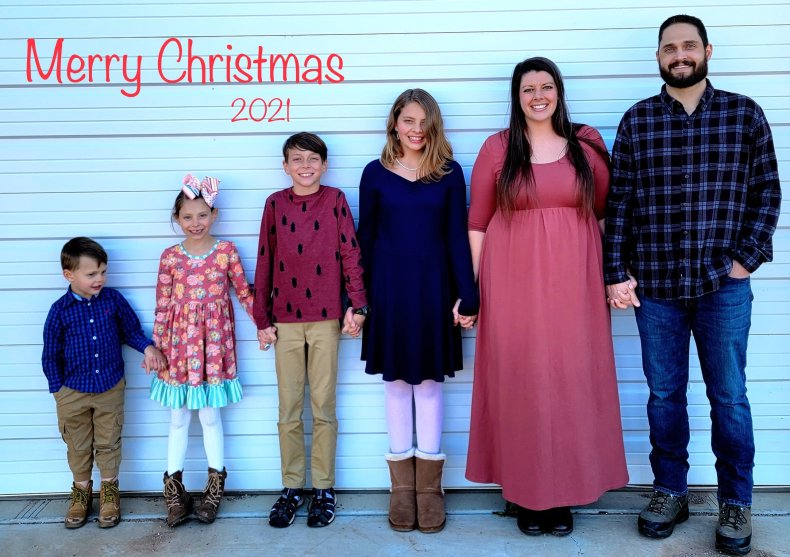 Copeland said that her husband "has difficulty seeing due to his water being very sensitive to water and light. He is unable to drive, and has been told that his left eye will never function fully again." will do."
"Aside from the physical and mental challenges, "I think the hardest feeling is that somehow we fail our children," Copeland said. Created a safe space and it became a painful and scary place. This is difficult."
Looking back, could anything else have been done on the night of the fire? Copeland doesn't think so. "It was an accident and really we couldn't have changed anything. If we had changed anything, it could have resulted in a different outcome that could have been worse."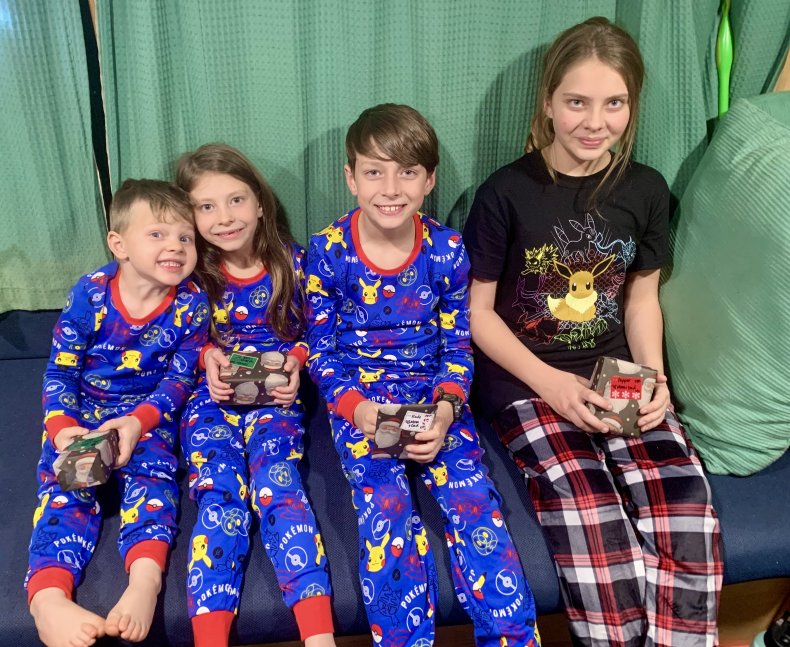 Eight months after the fire, the family is now living in a three-bedroom home that a local business helped them rent, in Nevada, near the hospital, where the family was airlifted by helicopter on the night of the fire. .
"We won't do the bus again," Copeland said. "We don't have the ambition to take on another big project like this. But we'd love to get a travel trailer to explore America. Something like cleaning up the trauma we've gone through as a family." It will take time."
The best thing to do to come out of this tragedy is to "find what we are made of—resilience, perseverance, strength, and love," she said. The family learned how to "show up for each other" when they didn't physically or mentally think they could, the mother explained.
"We were pretty close as a family before the accident, it's brought us closer," Copeland said, adding, "We're all making progress." It is going to take time and work, but overall we are all moving forward.
The biggest lesson the family learned from this is this: "You only have one life" and you "must live it well and without fear," said the mother of four. "Find things to be thankful for every day. No matter how big or small the blessings are, find them and cherish them."