Policy

"It's just time to move on."
Trailblazing political reporter and On The Record co-host Janet Wu will retire from WCVB at the end of the year, ending a career that spanned five decades, 12 governorate administrations, countless awards and several journalism debuts.
"For nearly five decades, I have had the privilege of reporting on major political news and events in Massachusetts, and I hope to earn the trust of viewers and the respect of politicians by reporting on political stories that personally affect their lives. "Wu said in statement posted on the WCVB website on Friday.
She added: "It's just time to move on."
Wu was the first Asian American and the first woman to serve as a TV reporter at the Massachusetts State House, becoming "a Boston pioneer for women and women of color in media and television journalism," according to a WCVB release.
She began her journalistic career at United Press International in Boston, then reported on State House for GBH, before joining WCVB as a State House reporter and investigative reporter in 1983.
"When I started it was really tough," Wu said Boston Globe. "At that time, there were no Asian women who were reporters in the State Chamber. There were very few women. … And to say that I was not welcome at first would be an understatement. "
In 2009, she began co-hosting OTR – a weekly political interview and roundtable discussion program – with Channel 5 presenter Ed Harding.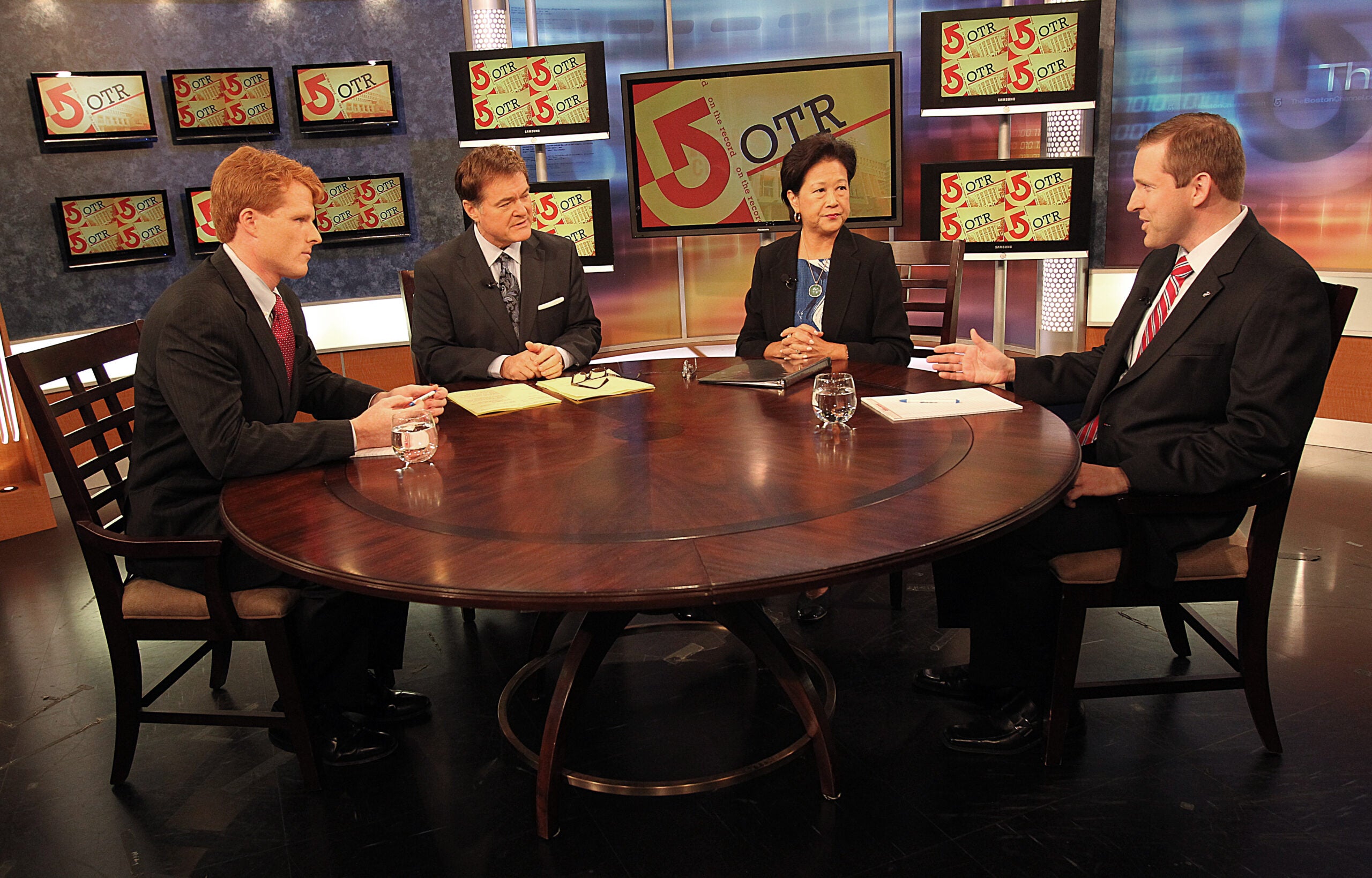 Wu's accolades include the Edward R. Murrow Award for Investigative Reporting, the Walter Cronkite Award for Outstanding Achievement in Political Journalism, the Emmy Award, and the Asian Community Development Corporation's "Inspiration Award".
She also holds an honorary doctorate from Emerson College and was inducted into the Massachusetts Broadcasters Hall of Fame.
"Throughout her career, Janet has been the leading and central figure in covering major stories from the Boston political landscape," said Margaret Cronan, WCVB Channel 5's news director, in a statement.
Wu "will always be part of the WCVB legacy," she said.
"Her knowledge and experience were valuable resources, and her persistence in holding politicians accountable and her commitment to our communities set a powerful example for investigative and political journalists around the world," said Cronan.
Kyle I. Grimes, president and CEO of WCVB Channel 5, said Wu helped lay the foundations for journalistic excellence and community commitment.
Wu said Globe that she had been trying to retire for six years, but there was always another election approaching which made her want to abstain.
"I could do it again, but be honest: I'm 72 years old. Enough, she told the newspaper, laughing. "Plus, I have two grandchildren who are almost 2 years old and I have more and I just want to be free to travel whenever we can… The number of minutes you have left is very precious."
Boston Mayor Michelle Wu – no relatives – announced Sunday "Janet Wu Day" to celebrate the reporter's retirement.
"When I came to Boston, everyone was talking about you," Michelle Wu said during her performance on "On The Record."
"Thank you for everything you have done for the community," she said, then wrote the list of Janet Wu's accomplishments while reading the proclamation.
Janet Wu, usually unfazed on the air, thanked the mayor and added, "I don't cry very often, but I'm getting quite weepy."
Subscribe to the newsletter
Stay up to date with the latest news from Boston.com
var consent="grant";
/* The above code is parsing the JSON data from the local storage and storing it in a variable. */
const onetrustStorageConsent = JSON.parse(localStorage.getItem( 'consent_one_trust_bdc' ) );
if ( ( onetrustStorageConsent !== null ) ) {
/* Checking to see if the user has consented to the use of cookies.
* If they have not, it is deleting the cookie.
* This will comment for now, until further notice.
*/
//if ( onetrustStorageConsent.C0002 === false ) {
// document.cookie="_fbp=;expires=Thu, 01 Jan 2010 00:00:00 UTC; path=/; domain=.boston.com";
//}
/* Checking if the user has given consent for the cookie C0002.
* If the user has given consent, the variable consent will be set to 'grant'.
* If the user has not given consent,the variable consent will be set to 'revoke'.
* Documentation
*/
if ( onetrustStorageConsent.C0002 !== true ) {
consent="revoke";
}
}
!function(f,b,e,v,n,t,s)
{if(f.fbq)return;n=f.fbq=function(){n.callMethod?
n.callMethod.apply(n,arguments):n.queue.push(arguments)};
if(!f._fbq)f._fbq=n;n.push=n;n.loaded=!0;n.version='2.0′;
n.queue=[];t=b.createElement(e);t.async=!0;
t.src=v;s=b.getElementsByTagName(e)[0];
s.parentNode.insertBefore(t,s)}(window, document,'script',
'
fbq('consent', consent);
fbq('init', '989222871864976');
fbq('track', 'PageView');
var consent="grant";
/* The above code is parsing the JSON data from the local storage and storing it in a variable. */
const onetrustStorageConsent = JSON.parse(localStorage.getItem( 'consent_one_trust_bdc' ) );
/* Checking to see if the user has consented to the use of cookies.
* If they have not, it is deleting the cookie.
* This will comment for now, until further notice.
*/
//if ( onetrustStorageConsent.C0002 === false ) {
// document.cookie="_fbp=;expires=Thu, 01 Jan 2010 00:00:00 UTC; path=/; domain=.boston.com";
//}
/* Checking if the user has given consent for the cookie C0002.
* If the user has given consent, the variable consent will be set to 'grant'.
* If the user has not given consent,the variable consent will be set to 'revoke'.
* Documentation
*/
if ( ( onetrustStorageConsent !== null ) && (onetrustStorageConsent.C0002 !== true ) ) {
consent="revoke";
}
!function(f,b,e,v,n,t,s){if(f.fbq)return;n=f.fbq=function()
{n.callMethod? n.callMethod.apply(n,arguments):n.queue.push(arguments)}
;if(!f._fbq)f._fbq=n;
n.push=n;n.loaded=!0;n.version='2.0′;n.queue=[];t=b.createElement(e);t.async=!0;
t.src=v;s=b.getElementsByTagName(e)[0];s.parentNode.insertBefore(t,s)}(window,
document,'script','
fbq('consent', consent);
fbq('init', '813236348753005');
fbq('track', "PageView");
#Janet #announces #retirement #years #journalism

Source link