Police identify suspect wanted for invasion of Jamaica Plain home, qualified s*xual assault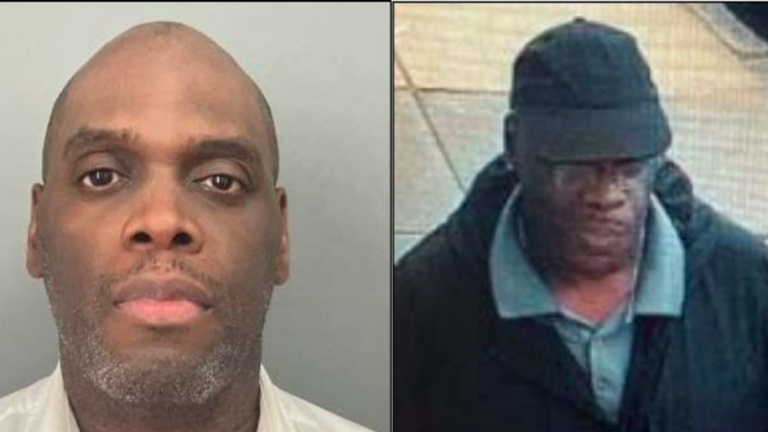 Criminality

Washington Pearson remains at large.
Suspected of home burglary and qualified s*xual assault that occurred at noon on October 24 at an Arborway mansion in Jamaica Plain he was identified by Boston police as Washington Pearson. He is wanted with a simple warrant for attempted m*rder, asphyxiation or asphyxiation, armed robbery and assault by rape.
Pearson is 6 feet 5 inches tall and 290 pounds. The police have been trying to identify him for two weeks since the incident took place.
The incident remains under investigation. Anyone with information on Pearson is asked to contact Boston Police detectives at 617-343-4400, and anyone seeing him should call 911, police said. To anonymously assist with an investigation, call 800-494-TIPS or send a "TIP" text message to CRIME (27463).
Subscribe to the newsletter
Stay up to date with the latest news from Boston.com
var consent="grant";
/* The above code is parsing the JSON data from the local storage and storing it in a variable. */
const onetrustStorageConsent = JSON.parse(localStorage.getItem( 'consent_one_trust_bdc' ) );
if ( ( onetrustStorageConsent !== null ) ) {
/* Checking to see if the user has consented to the use of cookies.
* If they have not, it is deleting the cookie.
* This will comment for now, until further notice.
*/
//if ( onetrustStorageConsent.C0002 === false ) {
// document.cookie="_fbp=;expires=Thu, 01 Jan 2010 00:00:00 UTC; path=/; domain=.boston.com";
//}
/* Checking if the user has given consent for the cookie C0002.
* If the user has given consent, the variable consent will be set to 'grant'.
* If the user has not given consent,the variable consent will be set to 'revoke'.
* Documentation
*/
if ( onetrustStorageConsent.C0002 !== true ) {
consent="revoke";
}
}
!function(f,b,e,v,n,t,s)
{if(f.fbq)return;n=f.fbq=function(){n.callMethod?
n.callMethod.apply(n,arguments):n.queue.push(arguments)};
if(!f._fbq)f._fbq=n;n.push=n;n.loaded=!0;n.version='2.0′;
n.queue=[];t=b.createElement(e);t.async=!0;
t.src=v;s=b.getElementsByTagName(e)[0];
s.parentNode.insertBefore(t,s)}(window, document,'script',
'
fbq('consent', consent);
fbq('init', '989222871864976');
fbq('track', 'PageView');
var consent="grant";
/* The above code is parsing the JSON data from the local storage and storing it in a variable. */
const onetrustStorageConsent = JSON.parse(localStorage.getItem( 'consent_one_trust_bdc' ) );
/* Checking to see if the user has consented to the use of cookies.
* If they have not, it is deleting the cookie.
* This will comment for now, until further notice.
*/
//if ( onetrustStorageConsent.C0002 === false ) {
// document.cookie="_fbp=;expires=Thu, 01 Jan 2010 00:00:00 UTC; path=/; domain=.boston.com";
//}
/* Checking if the user has given consent for the cookie C0002.
* If the user has given consent, the variable consent will be set to 'grant'.
* If the user has not given consent,the variable consent will be set to 'revoke'.
* Documentation
*/
if ( ( onetrustStorageConsent !== null ) && (onetrustStorageConsent.C0002 !== true ) ) {
consent="revoke";
}
!function(f,b,e,v,n,t,s){if(f.fbq)return;n=f.fbq=function()
{n.callMethod? n.callMethod.apply(n,arguments):n.queue.push(arguments)}
;if(!f._fbq)f._fbq=n;
n.push=n;n.loaded=!0;n.version='2.0′;n.queue=[];t=b.createElement(e);t.async=!0;
t.src=v;s=b.getElementsByTagName(e)[0];s.parentNode.insertBefore(t,s)}(window,
document,'script','
fbq('consent', consent);
fbq('init', '813236348753005');
fbq('track', "PageView");
#Police #identify #suspect #wanted #invasion #Jamaica #Plain #home #qualified #s*xual #assault

Source link