The right-wing nonprofit is increasingly targeting mass gender, race and s*x education education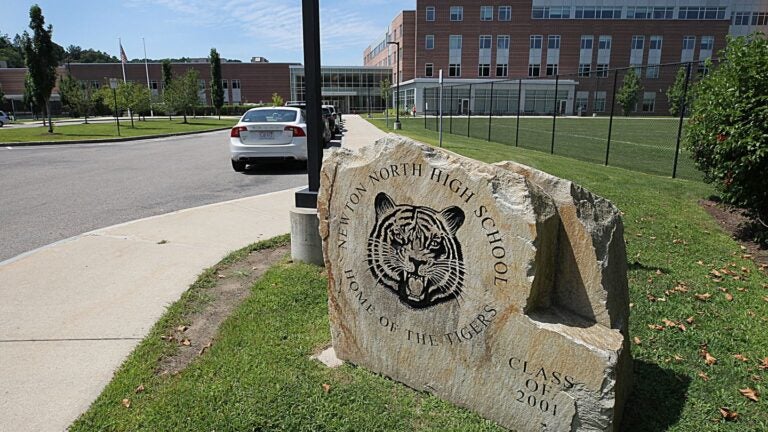 Boston Globe

Newton North complains that only people of color are thrown into the game.
An increasingly active right-wing nonprofit called Parents Defending Education filed a federal civil rights complaint against Newton North High School last month, claiming that student-led theater production broke the law by restricting auditions to people of color only.
The the same group sued Wellesley Public Schools last year for alleged illegal discrimination when Wellesley High School organized a forum for Asian students and students of color to discuss a mass shooting at an Asian massage parlor in Atlanta. The teacher who organized the session wrote that this was "* no * for students who only identify as White."
To date, the national group has identified 43 "incidents" in which they claim Massachusetts schools incorrectly – or even illegally – educated students about race, s*xual orientation or gender, putting school districts across the community at risk of being sued in next order.
"I've never seen anything like this before in all my years here," said Wellesley School Principal David Lussier, who at home lawsuit against the organization in February. "They're trying to hunt down superintendents and fire people."
Parents in defense of education have not responded to repeated requests for comment, but supporters say the group is a significant counterbalance to an education system steeped in liberal values.
"I think that's good because for a long time education has been very one-sided," said Jennifer McWilliams, a consultant for Parents Defending Education, who runs her own advocacy group in Indiana. "Schools decided that they had to educate children about morality, values, attitudes and worldview over the dormitories."
The Washington-based two-year organization urges parents nationwide to report incidents where they believe schools are segregating students on the basis of racism or inappropriately teaching students about gender or gender roles. The group states on its website that education must be based on "scholarships and facts" and says ethnic research divides "children into oppressive and" oppressed "groups while teaching white students" guilt and shame. "
And the organization has sizeable, well-connected staff to promote their program. The Parents Defending Education website lists 13 staff members, including Nicole Neily, the former president of an organization affiliated with the Koch brothers called Speech First, and Aimee Viana, a former representative of the Trump administration.
Schools have long been battlegrounds in national culture wars, but experts say Parents Defending Education means something new: trying to nationalize the program. The group promotes conservative values ​​across the country, bringing together local groups along the way with names such as Moms for Liberty and No Left Turn in Education.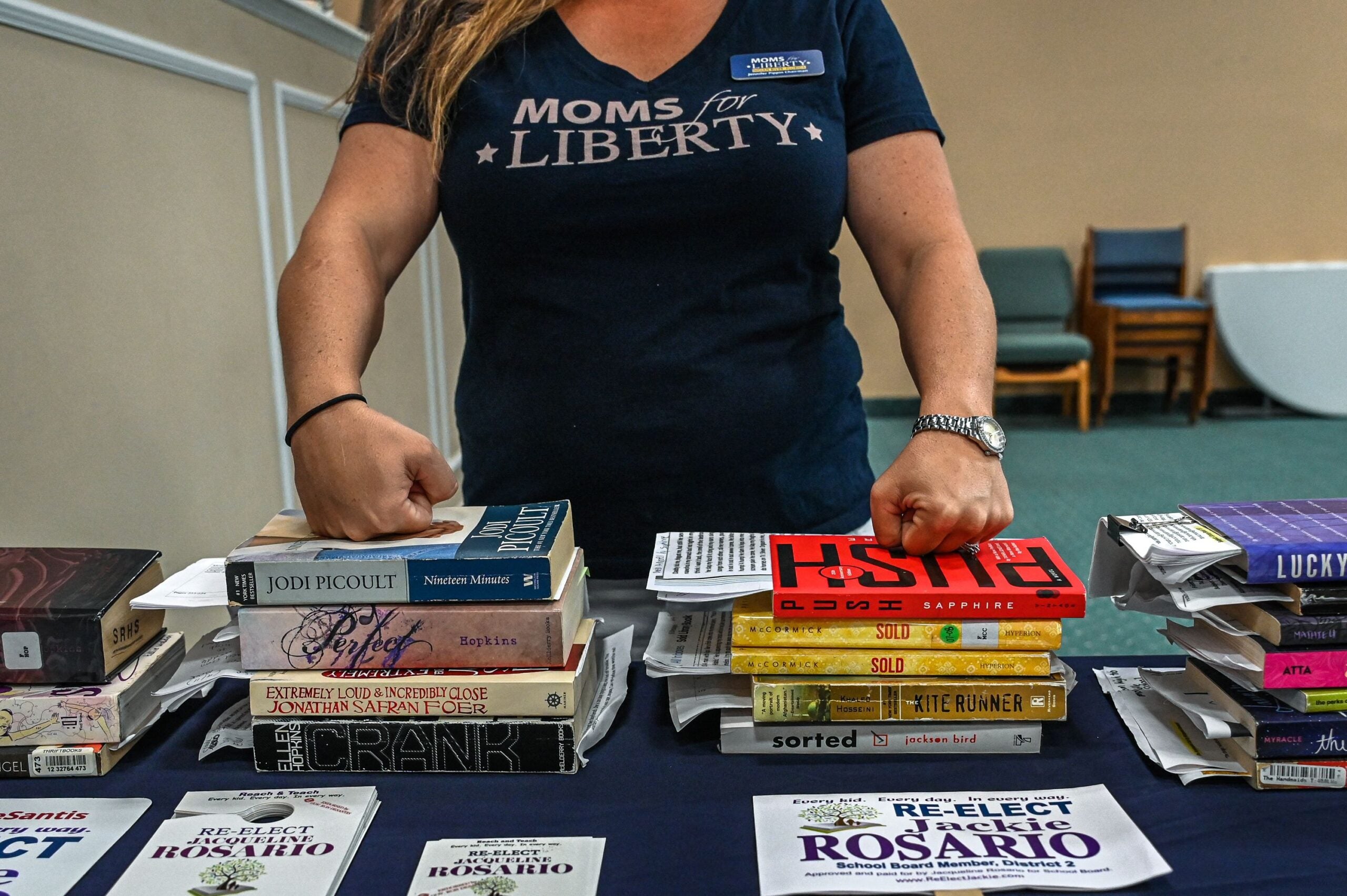 "We see increased coordination, national coordination between all political and guerrilla groups, thanks to social media," said Meira Levinson, professor at the Harvard Graduate School of Education. "The right seems to have mastered language-development techniques more than the left, which can then be replicated in legislation or policy across municipalities and state governments."
For Massachusetts teachers facing criticism from Parents Defending Education, it suddenly feels like the group is everywhere. The group criticized Brookline schools in April after teachers organized a protest strike against Florida measures that opponents labeled the "Don't Say Gay" Act.
In June, the organization condemned Milton for lecturing about the country's first openly gay politician Harvey Milk and the meaning of the LGBTQ letters.
"Who the hell wants to continue working in this profession, if it's going to be the type of community we serve and the kind of pressure we're going to experience," said Wellesley Educators Association president Kyle Gekopi. "It really made a lot of people question their choices.
Recently, Parents Defending Education filed a federal civil rights complaint against Newton North High School on October 4.
The group accused the US Department of Education of violating the 1964 Civil Rights Act and the Equal Protection Clause of the Fourteenth Amendment. Both are designed to protect people from discrimination based on race, color, or national origin in programs or activities that receive federal financial aid. This protection extends to white students, they say.
Parents Defending Education Says Student-Led School Production "Lost and Found: Stories of Colored People by Colored" is Limited questioning only for color students. The show organized by the organizers described as "No cuts, a cabaret-style show for students of color" was intended to "provide a safe community space for students of color to express themselves through the performing arts."
But Newton Public Schools issued a statement stressing that "no one is rejected or excluded" from the show.
Teachers far beyond Newton watch nervously as this unfolds. Brian Fitzgerald, president of the Plymouth County Education Association, said Parents Defending Education reminded him of activists in recent decades who have fought to curb s*x education by making it difficult to educate students about health.
"I am concerned that they will affect a student's ability to learn," said Fitzgerald.
Parents in defense of education filed a federal lawsuit against Wellesley in October 2021, claiming that race-based student support groups had harmed students by "making them highly race-conscious when interacting with teachers and classmates."
Organization defendant on behalf of five anonymous Wellesley parents, saying that Wellesley was discriminated against when he hosted a student interview in 2021 after a massive shootout at an Atlanta spa that killed eight people, including six Asian-American women.
some e-mail An invitation from a Wellesley teacher says, "This is a safe space for our Asians / Asians-Americans and Color Students, * not * for students who only identify as White. If you identify as a White and need help analyzing recent events, know that I am here for you and your advisers. If you want to know more about why it's not for white students, ask me! "
Superintendent Lussier said the teacher had good intentions but used a poor choice of words and was "too specific" in explaining the group. All races were welcome at the event, he said, and noted that non-Asian people attended.
The curator said he had never been contacted directly by anyone on the Parents Defending Education team, but said he had received "obscene" and "terrible" emails from people across the country associated with the group.
"They claim to be the grassroots parent organization but are not – they are a highly funded, highly networked, intimidating organization," said Lussier.
Consovoy McCarthy, a law firm that worked for Trump to keep his private tax returns, represented by Parent Defending Education.
Wellesley Group and Public Schools at home in February. The organization agreed to drop the lawsuit, while district officials said it would be clearer that school sponsored meetings were open to students of all races.
"We continue to do what we have done, but we make sure that our words, organization and practice are carefully structured so as not to challenge the group to challenge us," said Lussier. .
Parents Defending Education invites individuals to submit training materials that are relevant to them anonymously. Anyone can file an "incident report" against schools or administrations. The group's website includes teacher training slides, screenshots of activities, and emails that the group thinks suggest "classroom activism."
Needham Superintendent Daniel Gutekanst said he assumed a concerned parent had handed over the Needham High School biology course slides to Parents Defending Education after genetics classes that talked about transgender people.
The group focused on the presentation error, saying that teachers "invent science to address political causes related to LGBTQ rights." Needham High slides read: "Inters*x people make up less than 2% of the population – a comparable percentage to people born with red hair."
Gutekanst said the stated cross-gender percentage was actually inaccurate and used out of context. However, he said he was standing in the classroom and being transparent to families about the school curriculum.
"I told Parents Defending Education that we are ongoing and we always check our lessons to make sure they reflect current learning," said Gutekanst. "I didn't get a reply from them after posting this reply."
Of the 30 districts and schools contacted about the story, 25 declined to comment. On September 28, a member of the Newton school committee said in an email that he did not want to get involved with the topic, given that the district might be one of the Parents defending potential educational goals. A week later, the group filed a federal civil rights complaint against Newton North High School.
Noah Labelle, an elder at Algonquin Regional High in Northborough, said a frustrated Parents Defending Education was acting as if he were speaking on behalf of the students.
"Students need to be heard in these discussions about gender, s*xual orientation, and racism," said Labelle, founder of the Massachusetts Youth Activism Collective, which advocates for students to make policy. "If they cannot recognize that students need to have a say in these kinds of discussions, they are actually selling briefly the entire purpose of the education system."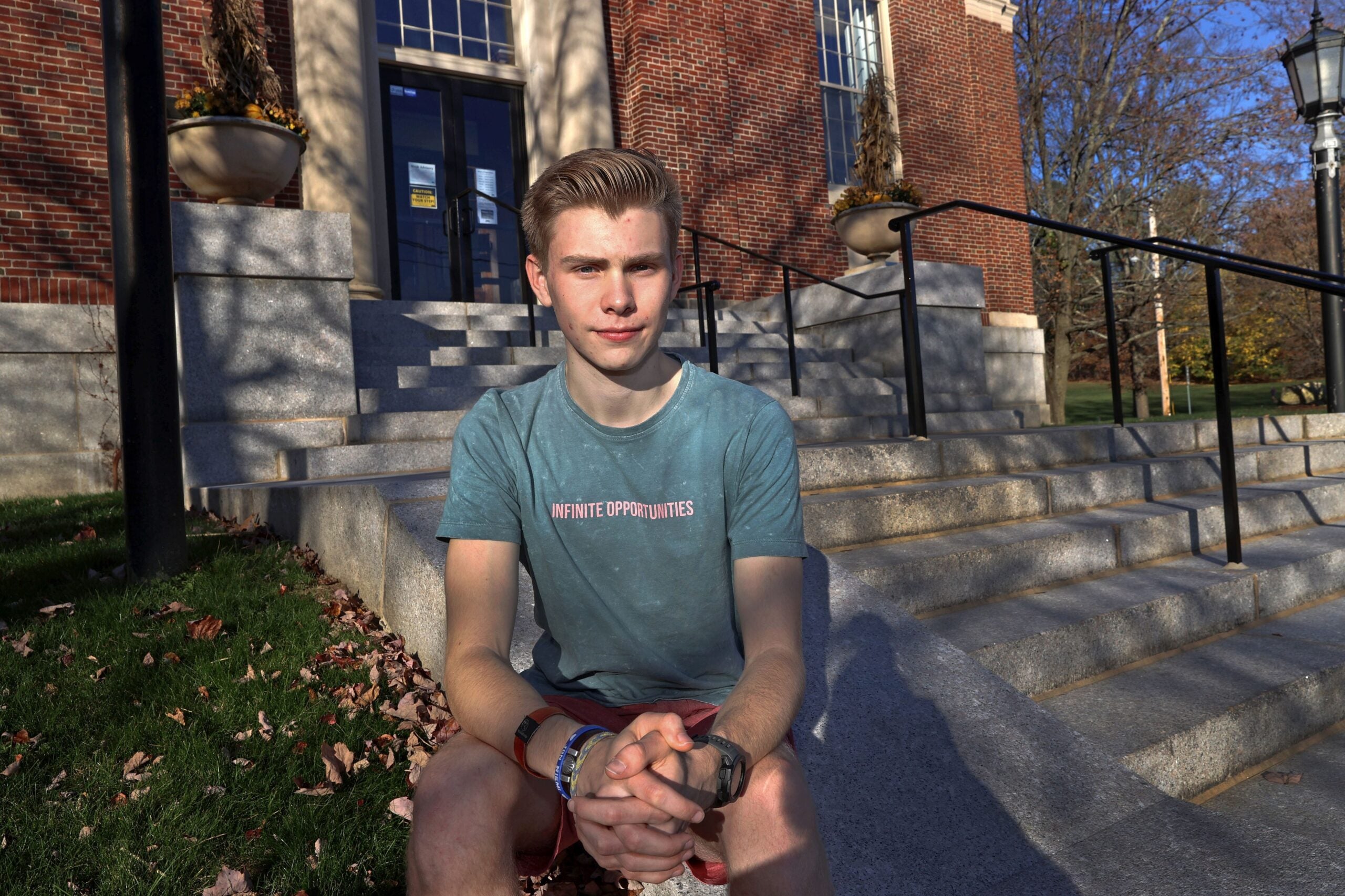 Jusneel Mahal is a journalism student at Boston University under the guidance of Professor Brooke Williams.
var consent="grant";
/* The above code is parsing the JSON data from the local storage and storing it in a variable. */
const onetrustStorageConsent = JSON.parse(localStorage.getItem( 'consent_one_trust_bdc' ) );
if ( ( onetrustStorageConsent !== null ) ) {
/* Checking to see if the user has consented to the use of cookies.
* If they have not, it is deleting the cookie.
* This will comment for now, until further notice.
*/
//if ( onetrustStorageConsent.C0002 === false ) {
// document.cookie="_fbp=;expires=Thu, 01 Jan 2010 00:00:00 UTC; path=/; domain=.boston.com";
//}
/* Checking if the user has given consent for the cookie C0002.
* If the user has given consent, the variable consent will be set to 'grant'.
* If the user has not given consent,the variable consent will be set to 'revoke'.
* Documentation
*/
if ( onetrustStorageConsent.C0002 !== true ) {
consent="revoke";
}
}
!function(f,b,e,v,n,t,s)
{if(f.fbq)return;n=f.fbq=function(){n.callMethod?
n.callMethod.apply(n,arguments):n.queue.push(arguments)};
if(!f._fbq)f._fbq=n;n.push=n;n.loaded=!0;n.version='2.0′;
n.queue=[];t=b.createElement(e);t.async=!0;
t.src=v;s=b.getElementsByTagName(e)[0];
s.parentNode.insertBefore(t,s)}(window, document,'script',
'
fbq('consent', consent);
fbq('init', '989222871864976');
fbq('track', 'PageView');
var consent="grant";
/* The above code is parsing the JSON data from the local storage and storing it in a variable. */
const onetrustStorageConsent = JSON.parse(localStorage.getItem( 'consent_one_trust_bdc' ) );
/* Checking to see if the user has consented to the use of cookies.
* If they have not, it is deleting the cookie.
* This will comment for now, until further notice.
*/
//if ( onetrustStorageConsent.C0002 === false ) {
// document.cookie="_fbp=;expires=Thu, 01 Jan 2010 00:00:00 UTC; path=/; domain=.boston.com";
//}
/* Checking if the user has given consent for the cookie C0002.
* If the user has given consent, the variable consent will be set to 'grant'.
* If the user has not given consent,the variable consent will be set to 'revoke'.
* Documentation
*/
if ( ( onetrustStorageConsent !== null ) && (onetrustStorageConsent.C0002 !== true ) ) {
consent="revoke";
}
!function(f,b,e,v,n,t,s){if(f.fbq)return;n=f.fbq=function()
{n.callMethod? n.callMethod.apply(n,arguments):n.queue.push(arguments)}
;if(!f._fbq)f._fbq=n;
n.push=n;n.loaded=!0;n.version='2.0′;n.queue=[];t=b.createElement(e);t.async=!0;
t.src=v;s=b.getElementsByTagName(e)[0];s.parentNode.insertBefore(t,s)}(window,
document,'script','
fbq('consent', consent);
fbq('init', '813236348753005');
fbq('track', "PageView");
#rightwing #nonprofit #increasingly #targeting #mass #gender #race #s*x #education #education

Source link