weather

Historical records show how difficult the last 31 days have been for residents.
As the dog days of summer approach and July turns into August, historical weather data shows that residents of the Boston area have made it through one of the hottest, driest months on record.
This year's July monthly average temperature for Boston, 77.5 degrees, is tied for the third warmest the region experienced since 1872, when National Weather Service records begin.
According to the NWS, the city's hottest was in July 2019 when the average temperature rose to 78.7 degrees. The average July temperature in 1983 was 78 degrees. The average temperature in July of 1952 and 1994 was also 77.5 degrees.
The last 31 days have also been extremely dry. The NWS recorded a total of 0.62 inches of rain in the Boston area for July 2022. The only droughts on record were July in 1952, 1965, and 1968. Both 1965 and 1968 saw 0.55 inches of rain during the month, and July of 1952 received only 0.52 inches.
Every part of Massachusetts is currently experiencing some level of drought. The worst of these is being felt by the residents of the central and northeastern region of the state. State officials now Classification of these areasExperiencing a "severe drought", extending from the communities around Worcester to the North Shore.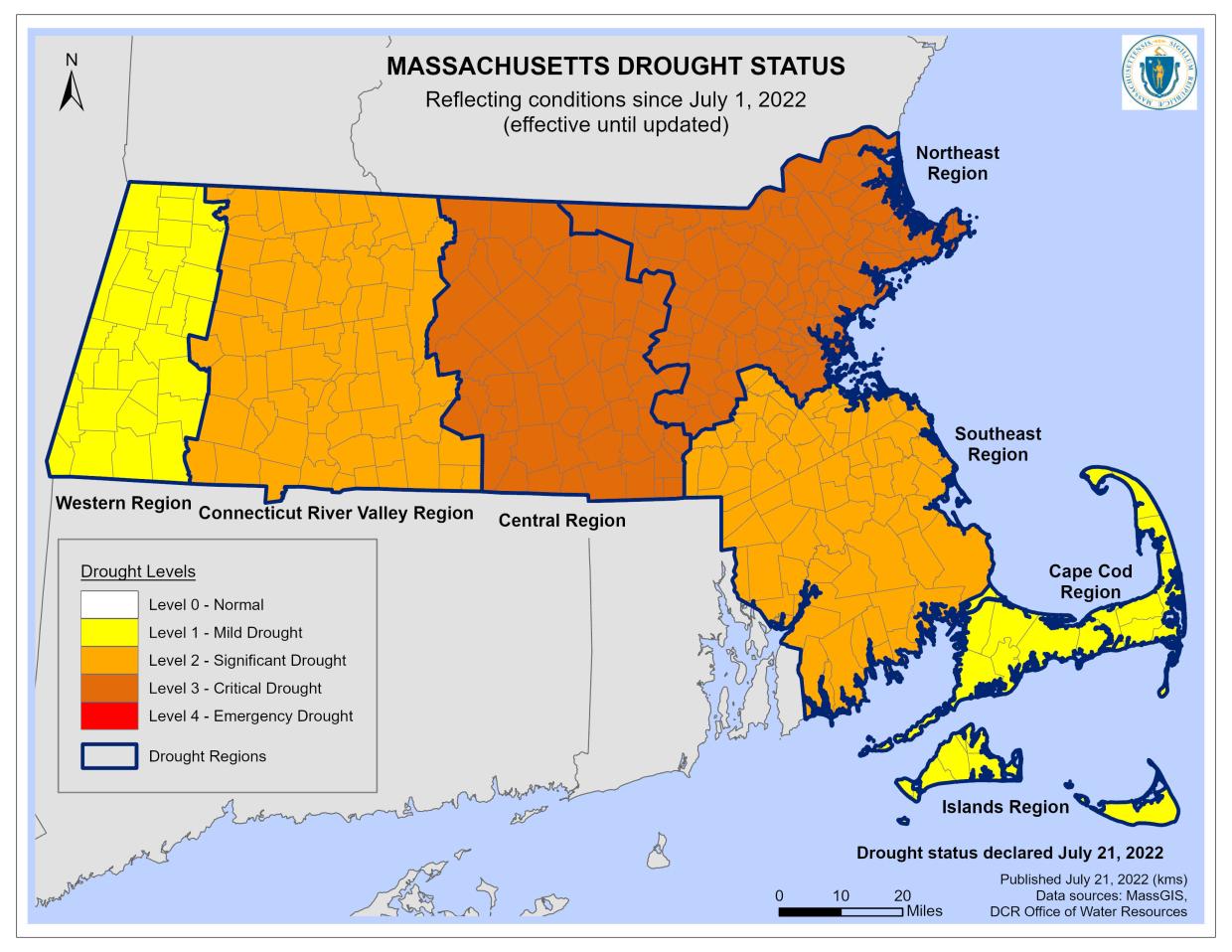 Cities and towns across the state are taking steps to conserve water. In Pembroke, the water level dropped so low last week that the water pressure in a fire hydrant was affected. Fire officials there warned that it could create a dangerous situation if a fire broke out near a low-pressure water hydrant.
More than 120 communities in Massachusetts now have mandatory restrictions prescribing the use of water from public sources.
The mercury is likely to rise this week. nws predictor Forecast The maximum was 91 degrees on Tuesday and the maximum was 100 degrees on Thursday. Meteorologists are expecting a series of much-needed rainy days on Friday or early Saturday.
Newsletter Sign-Up
Stay up to date on all the latest news from Boston.com